Highlights From High Point: Key Takeaways for Furniture Retailers
Looking to stay ahead of the curve in the furniture industry? Our latest blog on key takeaways from the spring 2023 High Point Market has you covered.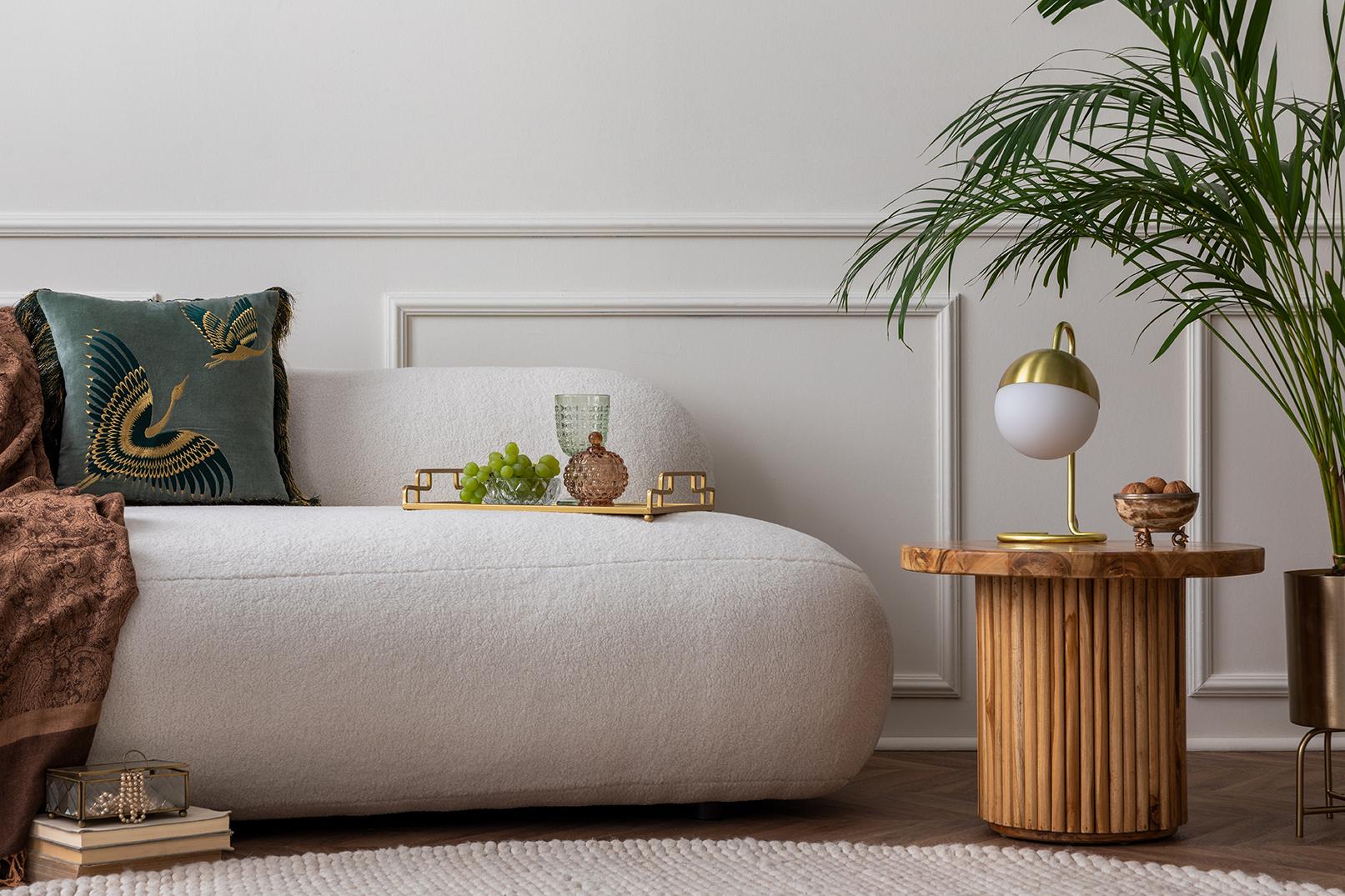 Highlights From High Point: Key Takeaways for Furniture Retailers
As one of the largest trade shows in the world for home furnishings and interior design, High Point Market offers furniture retailers an exclusive look at the latest industry news, trends, and updates. From product debuts to networking opportunities and educational events, it's the place to be to discover innovative ideas for building your businesses.
Ready to get inspired? Here are some of the top trends and takeaways from the spring 2023, High Point Market.
Dramatic materials and finishes
Luxurious materials such as chrome, glass, and exotic woods are having a moment. Rattan is still trending for lighting, accessories, and furniture. Marble was also prevalent throughout High Point Market on larger pieces and sculptural accessories. And while lacquer may be one of the oldest known finishes for furniture and accessories, its durability and glossy magnetism make it a popular choice today.
Bold colors and patterns
Muted tones and minimal patterns are being replaced by all things vibrant and eye-catching. From rich jewel tones to fun geometric prints, color and pattern are being embraced in a big way. Various shades of green were especially popular in nearly all showrooms, from pale pastels to deeper hues.
Textured fabrics
Textured fabrics are currently playing a prominent role in furniture design. Designers are incorporating various materials such as plush velvet, nubby bouclé, and chunky corduroy to introduce depth and dimension to their creations. These textured fabrics also create tactile moments that make each piece more welcoming and cozy.
Sustainability
Sustainability continues to be a hot topic in the design industry. This year's showrooms displayed a diverse selection of furniture crafted from environmentally friendly resources including recycled plastic, bamboo, and reclaimed wood. Designers are also using sustainable design techniques, such as zero-waste design, upcycling, and closed-loop manufacturing, to minimize waste and create eco-friendly products.  
Top consumer trend to note: the demand for transparency
To give your furniture business a competitive edge, it's important to pay attention to more than just furniture trends. Staying ahead of consumer trends should also be top of mind.
With that in mind, being viewed as a trustworthy retailer to purchase from has never been more important. It's crucial that stores provide value at a fair price. Customers want to be able to take home beautiful pieces while still being able to pay their bills.
Examples of how this can be achieved include doing away with high-pressure sales tactics and excessive markups, while also letting the customer play an active role in selecting the furniture instead of the salesperson.
Making the most of Market
The latest High Point Market has once again proven itself to be an invaluable resource for furniture retailers seeking to stay ahead of the curve. By staying attuned to both furniture trends and consumer preferences, furniture retailers can thrive in a competitive market and create meaningful experiences for their customers.
About Snap Finance
Founded in 2012, Snap Finance helps customers get what they need through thousands of U.S. merchants. Snap-branded solutions include lending and lease-to-own financing solutions to help you grow your business and attract new customers. Snap's proprietary, machine learning-based decision-making technology brings modern payment options to consumers who may not qualify for traditional financing.(1)
For more information, visit Snap Finance.
Snap-branded product offering includes retail installment contracts, bank installment loans, and lease-to-own financing. Talk with your local Snap sales representative for more details on which product qualifies at your store location. For more detailed information, please visit https://snapfinance.com/legal/financing-options
(1) While no credit history is required, Snap obtains information from consumer reporting agencies in connection with submitted applications. Not all applicants are approved.
The content of this article is for informational purposes only and should not be construed as personalized legal, financial, or other advice. This article represents paid promotional material provided by or on behalf of Snap Finance, LLC, or its affiliates.