How a good credit score can make your life easier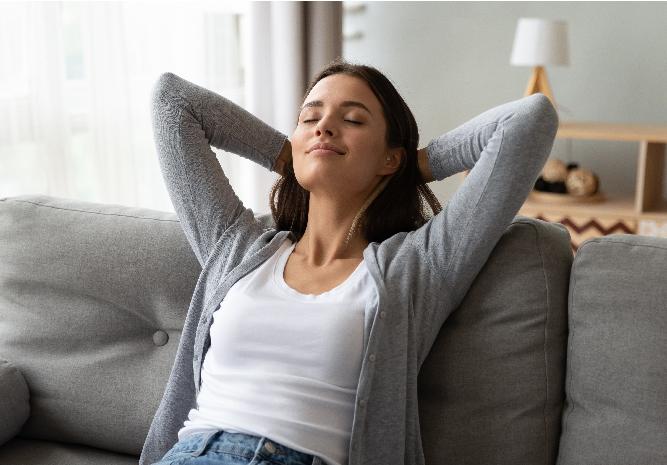 How a good credit score can make your life easier
A good credit score is more than a number. It's your financial passport to a world of possibilities.
With a higher score, companies are more likely to lend you money, give you a credit card, or even offer you a job. A higher score can also help you get a better deal on loans and insurance. What lenders consider a good score varies, but a credit score of 700 or above is generally considered good.
Why does your score matter so much? It signals to lenders how good you are at managing your finances and how risky it might be to loan you money. It's not always easy to build and keep a good credit score, but the benefits make it worth the effort.
Here are six perks of having a good credit score.
Lower interest rates. When you borrow money, you have to pay back more than you borrowed. That extra is the interest. Lenders generally offer lower interest rates to people with higher credit scores. The higher your score, the less you'll likely pay over the life of a mortgage, car loan, or other type of financing.
Greater approval odds. A good credit score doesn't guarantee approval for a loan, credit card, or other financing, but it certainly increases your chances. Lenders can use credit scores to decide what type of loan they'll offer or if they approve any type of financing.
Higher credit limits. If you have a higher credit score, lenders and credit card companies may increase the amount of money they'll loan you. That's called your credit limit. If an unexpected expense like a medical bill or car repair comes up, having a higher credit limit can give you more flexibility to handle those costs.
Better insurance rates. In some states, insurance providers can use your credit score to help decide whether to insure you and how much to charge you for insurance. It's called a credit-based insurance score and lenders use it to determine how likely you are to file an auto, homeowner, or rental insurance claim. A good credit score could mean lower insurance rates.
More housing options. Landlords want to know if they can trust you to pay your rent on time every month. That's why many landlords use credit reports and scores to screen potential tenants. A good score often makes it easier to be approved to rent a home or apartment. If you do rent with poor credit, your landlord might ask for a larger deposit or ask for someone else to sign the lease with you.
Improved terms. Some companies, such as internet providers, cable companies, cell phone companies, and utilities, check credit reports and scores before setting up new accounts. If you have a lower score, companies may ask you for a deposit before starting service or have other conditions.
More employment opportunities. Looking for a job? As part of the hiring process, many employers perform credit checks to see if you handle money responsibly and get a sense of your reliability. Laws on pre-employment credit checks can vary. Consult your state's labor department for more information.
Building a better credit score
Improving your credit score takes time and effort, but these strategies can help.
·       Pay your bills on time.
·       Pay down your balances and avoid maxing out your credit cards.
·       Build your credit history and consider leaving old credit card accounts open.
·       Maintain a healthy mix of installment loans and revolving credit to meet your credit needs.
·       Avoid applying for multiple credit accounts within a short period.
Snap Finance can help
If less-than-perfect credit is keeping you from getting what you need now, Snap Finance can help. Snap offers lease-to-own financing for all credit types.(1)
Learn how Snap can help you shop now and pay later.
The advertised service is a lease-to-own agreement provided by Snap RTO LLC. Lease-to-own financing is not available to residents of Minnesota, New Jersey and Wisconsin.
(1) While no credit history is required, Snap obtains information from consumer reporting agencies in connection with lease-to-own applications, and your score with those agencies may be affected. Not all applicants are approved.
The content of this article is for informational purposes only and should not be construed as personalized legal, financial, or other advice. This article represents paid promotional material provided by or on behalf of Snap Finance, LLC, or its affiliates.