How peer-to-peer lending works with bad credit
If you have bad credit and are struggling to find a loan, peer-to-peer (P2P) lending may be an option for you. This type of lending is much more user-friendly and flexible for individuals and business owners with credit challenges.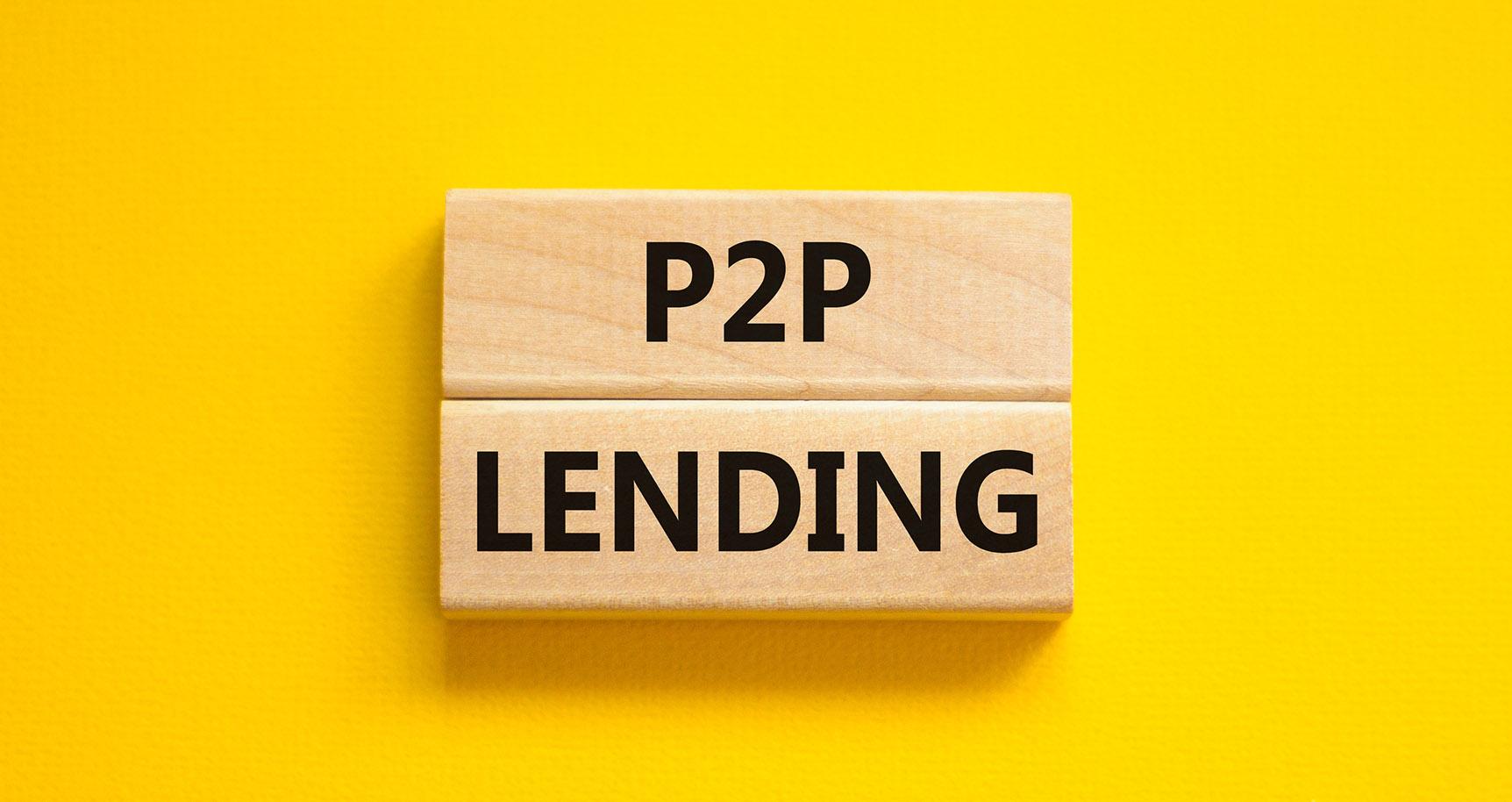 How P2P loans work
A P2P loan is usually unsecured, which means the debt is not secured with an asset as collateral. This type of lending can be an alternative to traditional financing for some consumers with less-than-perfect credit.
Many nonbank financial companies have developed platforms to pool funds from prospective lenders and have simplified and streamlined the process. Although they may be working with a financial tech company or online platform, borrowers often follow the same processes they would for getting most any online loan from a bank or credit union.
P2P application process
At this point, limited information about your credit will be checked, which will typically show as a soft inquiry or credit check on your credit report. Soft inquiries don't affect your credit score. Before submitting the application, ask what kind of credit check will be done.
If your application is approved, you'll receive your interest rate and the loan terms, including repayment terms, to review. Select any available options, such as a repayment schedule. If you're happy with the terms, submit your loan. At this stage, your complete credit history and other financial information will be reviewed, which involves a hard credit check.
Keep in mind that a single hard pull or credit inquiry can reduce your credit score by up to five points. If you're shopping for P2P lenders, contain hard inquires to 14 days and they'll count as one inquiry on your credit report and lessen any damage.
If your loan is funded, the money will be deposited into your bank account. Each month you'll be required to pay the balance due plus interest to the lender. 
P2P loan repayment terms vary, but are usually between three and six years with monthly required payments. In addition to the interest rate, you'll likely pay an origination fee, which may cost 1% to 8% of the loan, depending on the lending company.  
How credit scores affect P2P lending
P2P loans often require funding from multiple lenders to equal the total amount requested by the borrower. These microloans help you match up with the best lender to create a financial win-win for everyone.
Five reasons people choose P2P lending
Higher chance of approval
Because P2P lending companies function differently than traditional financial institutions and work with multiple investors to fulfill loans, it may increase the odds of individuals and business owners qualifying for a loan.

Access to credit
A traditional personal loan is approved by reviewing your credit score or credit report and may not consider other factors. P2P loans have a unique process for determining creditworthiness, which may be a benefit for those with less-than-perfect credit.

Lower interest rates
Compared to credit cards, P2P loans may offer lower interest rates, which can save you money over the life of your loan.

Loan amounts
P2P loans have a broad range of loan amounts. Flexible loan amounts can be helpful when consolidating high-interest debts into one smaller-interest rate loan, for example.

Access to funds
P2P lenders' streamlined application and underwriting processes can leader to faster funding, compared with traditional financing.
Drawbacks of P2P lending
P2P aren't a good fit for every borrower. Here are a few drawbacks.  
Just like other forms of financing, not all potential borrowers will qualify.
The lending process may require more time and hassle for the borrower, compared to securing a loan from a bank or credit union.
Interest rates can be higher for borrowers with less-than-perfect credit.
Some P2P loans require origination and loan application fees.
If borrowers have issues repaying a loan, they may not receive the same protections as they would with a traditional lender. Because P2P loans are unsecured, you could be sent to collections if you can't repay your debt.
When determining if P2P lending opportunities are right for you, do your research. Visit the Consumer Financial Protection Bureau's complaint database and the websites for the Better Business Bureau to check for any red flags for platforms you're considering.
Snap Finance can help
If bad credit or no credit is keeping you from getting what you need now, Snap can help. Snap-branded solutions include installment loans, retail installment contracts, and lease-to-own financing for all credit types.¹
Snap-branded product offering includes retail installment contracts, bank installment loans, and lease-to-own financing. Talk with your local Snap sales representative for more details on which product qualifies at your store location. For more detailed information, please visit https://snapfinance.com/legal/financing-options.
¹While no credit history is required, Snap obtains information from consumer reporting agencies in connection with submitted applications. Not all applicants are approved. 
The content of this article is for informational purposes only and should not be construed as personalized legal, financial, or other advice. This article represents paid promotional material provided by or on behalf of Snap Finance, LLC, or its affiliates.