Choosing the Right Refrigerator for You: How to Sort Through Features and Financing When You Need to Buy
Major expenses have a way of popping up at just the wrong time, and a new refrigerator is no exception. When it's time to buy, make the most of your money by choosing a quality appliance with features and functions you'll actually use.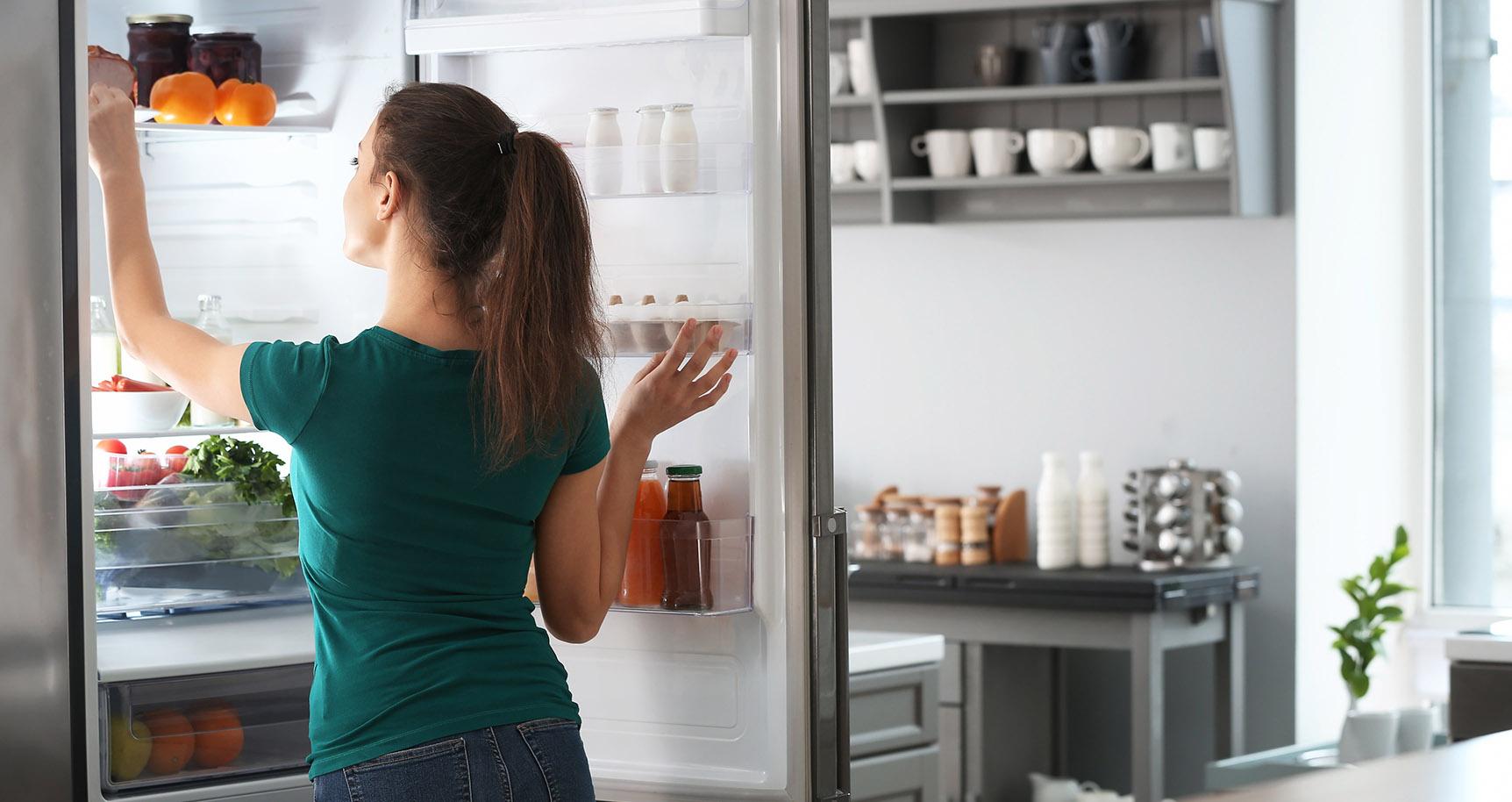 Ensure your money isn't going to unnecessary bells and whistles by selecting the features you want and will use. This guide will help you make those decisions.
Here are a few common features.
Wi-Fi enablement
Some newer models have Wi-Fi capabilities to connect to your home network. This enables certain functions such as checking your inventory of food and beverages.  
A Wi-Fi-enabled refrigerator can interact with other devices on your network, including smart home devices and digital assistants. You could also adjust the appliance's controls, such as the temperature of specific compartments, from your smartphone.
But in all likelihood, you likely won't use Wi-Fi enablement that often, particularly if you don't pay close attention to ideal temperatures.
Glass doors
See-through glass doors are an emerging, stylish feature for refrigerators. Some models, for example, have glass doors with knock-activated transparency to let you easily change your doors from see-through to solid. Make them transparent when you want to see what's inside and solid for a cleaner look.
This features allows you to browse contents without opening the door and releasing cool air. At the same time, you can hide the clutter when you prefer.
Glass doors have some practical benefit by minimizing the time your appliance's doors are open. However, unless you spend a lot of time with your doors open, it will likely make little difference in your energy usage.
Side-by-side freezer and refrigerator
Traditional models have a freezer on top with a larger refrigerator below. Side-by-side styles, where both compartments are both narrow and tall, have been common for many years.
This feature is based more on personal preference and design aesthetics than on practicality. It can make the freezer easier to reach, but for most people, it doesn't make the refrigerator more convenient or usable. And in side-by-side setups, both compartments are more narrow than they would otherwise be, which makes it difficult to fit larger items.
For most, deciding between a side-by-side or top-and-bottom design is a matter of cosmetic preference.
French doors
In a French door setup, the freezer is typically below the refrigerator compartment, with double doors that open from the center. This is generally thought of as a more modern design compared to one door that opens from the side of the appliance.
This is a common feature in upscale models, although it's becoming more common in midrange models. Compared to a side-by-side setup, it gives you a wider space to store refrigerated items and added flexibility and versatility in the storage space. If you often have large items to store, such as serving platters or big soup pots, you may appreciate the open space that French doors offer. But for most people, this feature is primarily a matter of design preference.
Temperature-controlled drawer
Some high-end models come with their own temperature-controlled space. These appliances have a refrigerator compartment on top, a shallow drawer below it, and a freezer compartment at the bottom.
The independently controlled drawer allows you to set one area to a specific temperature. You might use it, for example, to defrost meat at a specific temperature or to store wine at its ideal temperature.
Whether this feature is useful to you depends on you and your habits. If you often prepare foods or drinks that have sensitive temperature requirements, you may appreciate this drawer more than most. However, many families simply use the drawer as overflow storage.
Water and ice dispenser
An in-door water and ice dispenser pulls water directly from your water lines to make ice and dispense filtered, chilled water. This is one of the more practical features, but it's still more about convenience than necessity. It allows you to avoid refilling a filtering water pitcher or installing a filter on your faucet. At the same time, it's not the only way to get clean, chilled water.
What size of refrigerator does your family need?
How much space do you need? A general rule of thumb is to plan on 4-6 cubic feet per person in your household. A standard-size is 20-25 cubic feet, which will serve a household with four or five people.
Keep in mind that cubic feet of space in a refrigerator refers to internal storage space. To ensure your new refrigerator will fit in your kitchen, measure your available space, including height, width, and depth. Don't forget to measure how much space you have between the appliance and any island or countertop across from ensure adequate room for the doors to fully open.
Other factors to consider in choosing your ideal refrigerator size include:
Do you have another refrigerator or freezer available for overflow storage?
What are your shopping habits? Do you generally buy groceries in bulk?
Do you often cook at home and/or host parties? 
How much can you expect to pay for a refrigerator?
Prices for full-size refrigerators vary widely, from about $500 to $12,000 or more, with an average cost around $1,500.
The prices you find will depend a model's features, brand, size, and where you're purchasing the appliance. Add-ons such as extended warranties will also affect the price.
Financing your refrigerator
Feeling a bit of sticker shock? That's okay, because there are more ways than you might think to get the refrigerator your family needs. You can use cost-saving strategies such as shopping around for the best price, inquiring about price-matching policies at various stores, and waiting for a sale, if possible. Appliance sales often occur around major and minor holidays.
You can also pay over time for your refrigerator.
If you don't qualify for traditional financing, Snap Finance can help. We offer lease-to-own financing for appliances and other merchandise. By considering more than scores from major credit bureaus, we give you the best chance of approval.¹ 
Learn how Snap can help you shop now and pay later.
 ----------
The advertised service is a lease-to-own agreement provided by Snap RTO LLC. Lease-to-own financing is not available to residents of Minnesota, New Jersey and Wisconsin.
¹While no credit history is required, Snap obtains information from consumer reporting agencies in connection with the lease-to-own application. Not all applicants are approved.
The content of this article is for informational purposes only and should not be construed as personalized legal, financial, or other advice. This article represents paid promotional material provided by or on behalf of Snap Finance, LLC, or its affiliates.