Should You Save Money by Installing Your Own Tire Rims?
Tires and rims are expensive so it's tempting to install them yourself. Skipping the mechanic can be a viable option only if you have the skills to get the job done right. When considering DIY versus paying a mechanic, we've got the answers you need.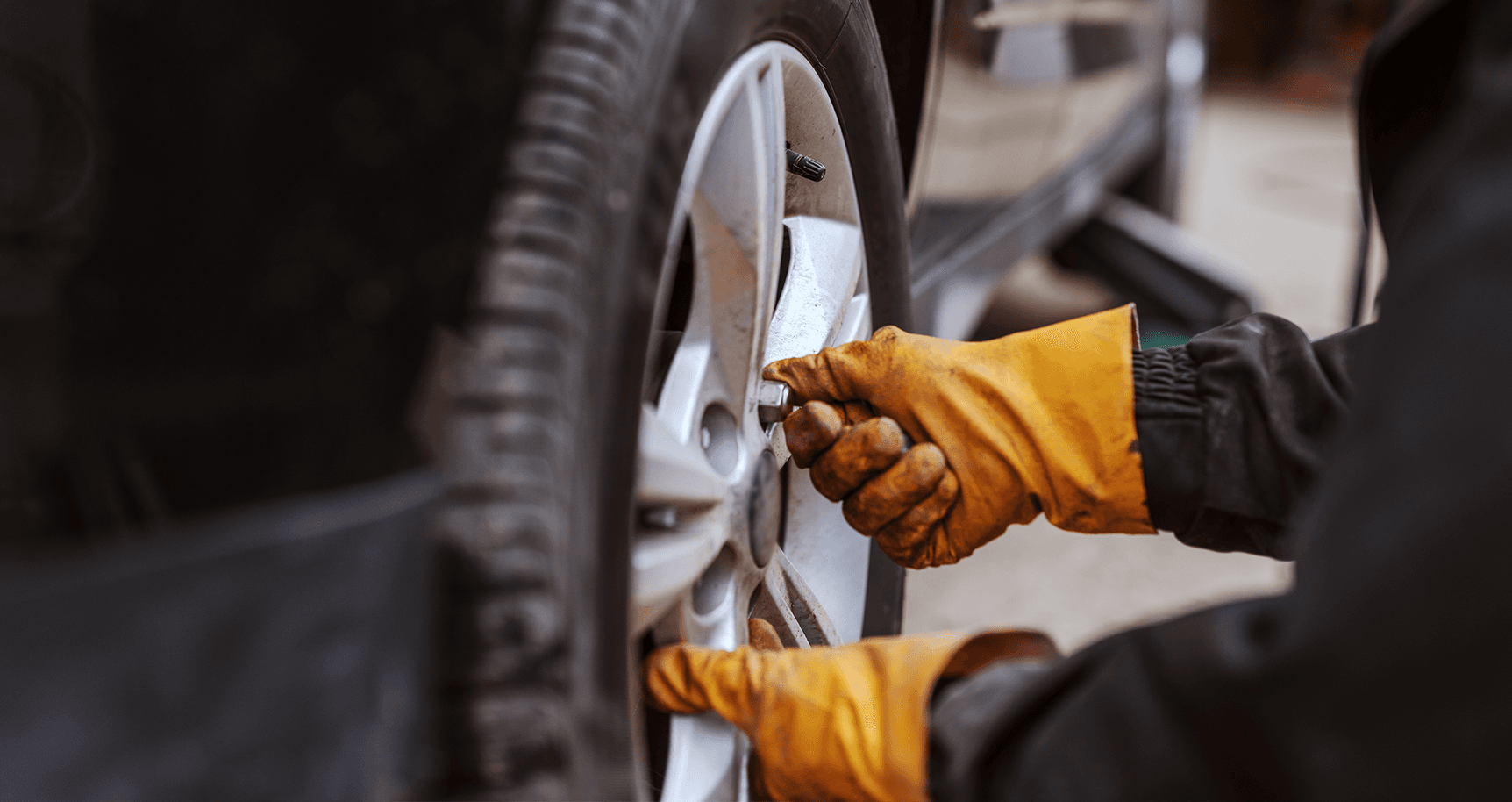 What are tire rims?
Tire rims encircle and secure tires to wheels. They come in a variety of sizes and styles and can be made from different materials, such as aluminum, steel, or chrome.
Most cars come with steel rims, but many people choose to upgrade to aluminum or chrome for aesthetic reasons. Another option is spinners, which are rims that keep spinning even after the car has come to a stop. These are usually more for show than function, and they're not as durable as steel.
Rims play an important role in the safety and functioning of your car, keeping your tires securely fastened to your wheels, and evenly distributing the weight of your car. This helps prevent flats and blowouts and makes your car easier to handle on the road.
What about buying a second set of rims?
Some people get a second, separate set of rims because it's easier to install tires and rims together. If you change tires often, that might be a good choice for you.
For example, if you're professionally installing snow tires with each change of the season, getting a second set of rims to go with your snow tires might save money on installation costs in the long run.
Installing tires and rims together will help ensure your car runs smoothly and efficiently – and help avoid throwing off your alignment.
Putting rims on your own tires
Is it worth it to install your own rims? The answer depends on your skill set, the tools you have in your home garage, and the amount of spare time you have. If you can do it, installing your rims yourself or with the help of a friend or family member will save you money.
But if you're not confident in your abilities or don't have the right tools, it might be best to leave it to the professionals. Replacing rims can be complicated, takes considerable time, and comes with a risk of injury. And there's a steep learning curve if you've never done it before.
Why you might need new rims
How do you know if you need new rims? There are a few reasons it might be time for new rims.
Your rims are bent, cracked, or otherwise damaged.
You want to upgrade the look of your car.
You want to make your car lighter, faster, or more fuel-efficient.
Your rims are old, even if they're not damaged. Rims typically last 4-5 years.
In addition, you may want to purchase a second set of rims to go with your winter tires for easier installation.
What to look for when purchasing new rims
There are a few things you should keep in mind when shopping for new rims:
The size of your tires. Choose rims that will fit your tires.
Load rating. Select a load rating that's appropriate for your car and how you use it.
Bolt pattern. Choose rims with the same bolt pattern as your car.
Your budget. Rims can cost under $100 to over $1,000. Choose a set that fits your budget.
The style you want. Decide what style of rims you're looking for before you start shopping.
Financing your new rims
If you're not able to pay the full cost of replacing and installing new rims up front, consider spreading out your payments. Many retailers offer payment options, so ask about financing when you're shopping for new rims.
Snap Finance offers budget-friendly lease-to-own financing to help you get the tires and rims you need.¹ All credit types are welcome.²
It's easy to apply using text or QR code, in-store or online. Decisions are received in seconds, with approval amounts up to $5,000.3³
Once you're approved, shop for tires at any of Snap's partner retailers. Learn how you can shop now and pay later for the tires and rims you need. 
----------
The advertised service is a lease-to-own agreement provided by Snap RTO LLC. Lease-to-own financing is not available to residents of Minnesota, New Jersey and Wisconsin.
¹Some restrictions on leasable auto parts and services may apply. See merchants for restrictions. Snap lease is not available at auto related merchant locations in some states.
²While no credit history is required, Snap obtains information from consumer reporting agencies in connection with the lease-to-own application. Not all applicants are approved.
³As of February 2023, the average approval amount a customer receives is $2,900.
The content of this article is for informational purposes only and should not be construed as personalized legal, financial, or other advice. This article represents paid promotional material provided by or on behalf of Snap Finance, LLC, or its affiliates.