Wheel and Tire Packages: The Benefits of Bundling Wheel Purchases
When your car needs new tires, it might be a good time to shop for some new wheels, too. A tire and rim package not only often saves you money, but it can be a smart choice for other reasons.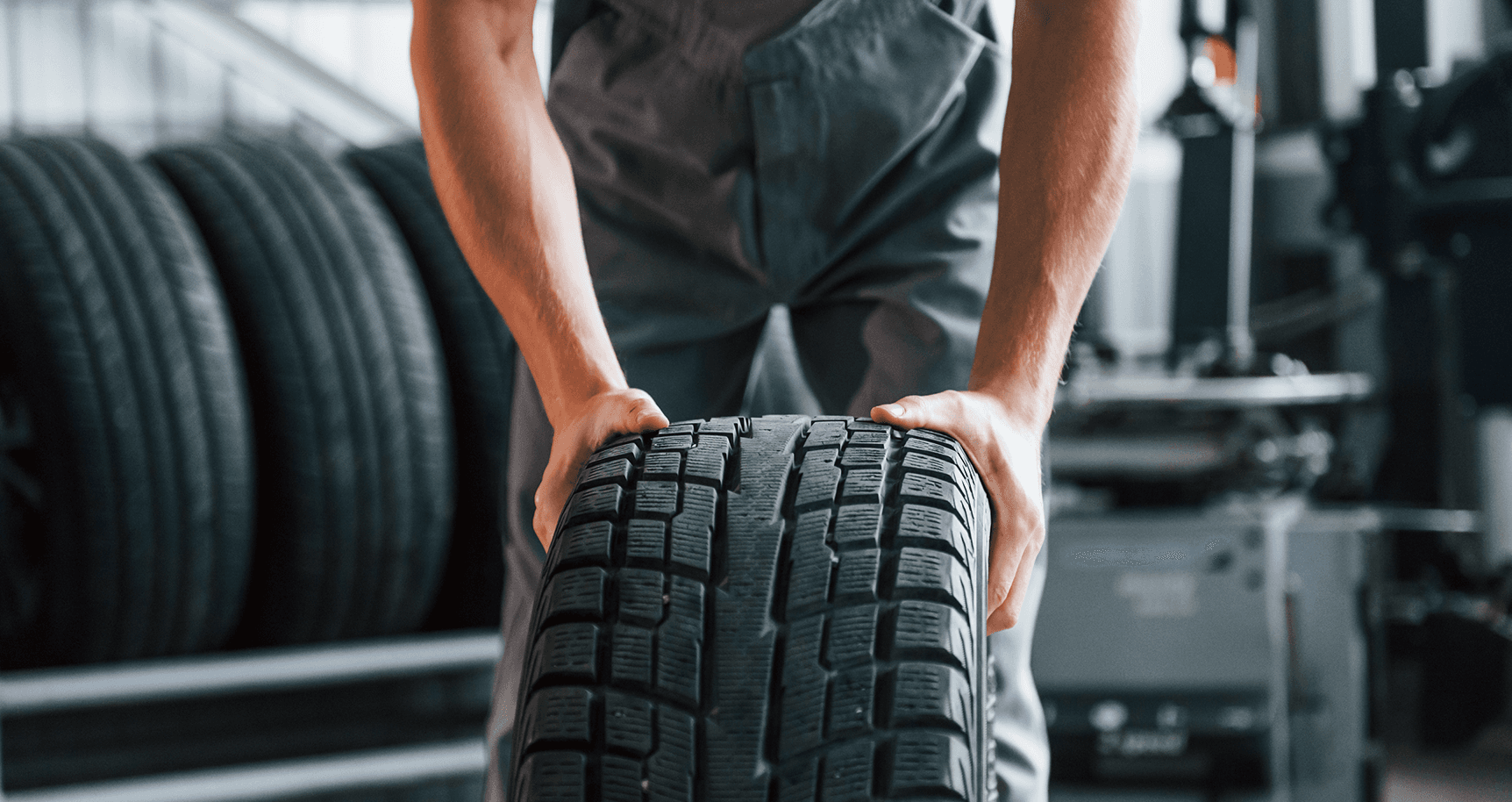 Choosing a wheel and tire package is an excellent way to get the perfect combination of looks, performance, safety, and convenience. Selecting wheels and tires can be daunting but with some research, you'll find that it doesn't have to be complicated or intimidating. The key is finding a package that meets your needs for both style and function while also staying within your budget.
With so many options available, there are sure to be packages out there that will meet your requirements perfectly – without breaking the bank.
What is a tire and wheel package?
A tire and rim package is exactly what it sounds like – a bundle that includes new tires and wheels (or rims). You can purchase a tire and wheel package from just about any tire retailer, online or in-store.
Packages often combine popular tires and wheels for the convenience of buyers, but you may also be able to choose your own combination. The final cost of the package depends on the brands and types of tires and wheels that you select.
Benefits of choosing a wheel and tire package
There's often a discount involved when you buy a wheel and tire package versus making separate purchases. Beyond price, purchasing wheels and tires together may be right for you for other reasons.
Instant upgrade. A wheel and tire package is one of the few ways you can upgrade your car's performance and appearance at the same time. A new set of wheels and tires can completely change the look of your car. And depending on the materials you choose, it may also improve your car's performance.
Guaranteed match. When you buy a wheel and tire package, you can be confident that the two components will match perfectly in terms of size and style. This is important for aesthetic reasons and for performance. If the rim is too wide or narrow, it could cause the tire to wear unevenly. Or, if a tire is too wide or tall, it could rub against and damage the wheel well, brake lines, or suspension.
Customization. If you're knowledgeable about rims, tires, and cars in general, many retailers will let you put together your own wheel and tire bundle. This gives you the opportunity to choose exactly the right components for your car, driving habits, and budget, as well as the look and performance you want.
Convenience. If you switch out your tires in the winter, it will be more convenient to purchase a set of rims with your winter tires rather than having one set of rims and two sets of tires. You can have the winter tires and rims installed as a package and then store your summer tires and rims until you need them. Some retailers will store them for you, which is especially helpful if you don't have a garage or sufficient storage space.
Safety. Perhaps most importantly, when you buy a wheel and tire package through an experienced retailer, you'll have peace of mind knowing that the rims and tires you've chosen will work together safely. You won't need to worry about your tires slipping on your rims or your rims causing your tires to wear out prematurely.
What to consider when buying a rim and tire bundle
You've probably bought a lot of new tires over the years but have given very little thought to the rims. But it's best to think of the two as a set because certain types of wheels are best suited for specific types of tires, and vice versa.
Once you're ready to purchase a wheel and tire bundle, you may be wondering where to start. How do you know which set is right for your needs?
Tire and rim size
You can change the size of your car's tires based on how you want it to handle or look. Knowing the size of the tires on your current rims is a good place to start. You can find the size of your current tires by reading the external tire wall. Alternatively, the size of the tires from the manufacturer is listed in your owner's manual or on the tire information sticker on your driver's side door.
You can easily narrow down your options and shop for rims and tires that match your current tire size. If you'd like to go smaller or larger, you'll need to do a little more research or find an expert who can help you decide on the right size of tire and rims so you can achieve your aesthetic and performance goals.
Aspect ratio
The aspect ratio is the height of the sidewall as a percentage of the width, and it's represented by the second number in a tire size. A higher aspect ratio means a taller sidewall, while a lower aspect ratio indicates a shorter sidewall.
Tires with taller sidewalls can be more comfortable, while those with shorter sidewalls often offer better handling. Of course, there are exceptions to every rule, so be sure to do your research before making a final decision.
Tread depth
Tread depth is the thickness of the rubber on the tire, and it's an important factor to consider when shopping for new tires. The deeper the tread, the better the grip, which means improved safety on wet or icy roads.
Most new tires have a tread depth of around 10/32" or 11/32". A deeper tread is necessary for off-road driving, as it helps the tires gain traction on loose terrain.
Tread design
Tread design is the pattern on the tire that helps with grip and traction. There are various tread designs, each of which is designed for certain road conditions. For example, all-season tires have a tread design that's ideal for use in summer and winter. The tread patterns on these tires are designed to provide good traction on wet roads, as well as in snow and ice.
If you live in an area with mostly dry roads, consider summer tires. Their tread design is optimized for use in warmer weather, and they offer better grip on dry roads.
Finding the right tires for you
When shopping for new tires and rims, you'll need to decide what your goals are. Are you looking for tires that offer better handling? A more comfortable ride? Or do you simply want a rim that looks good on your car?
Once you know what your goals are, narrow down your options among the many types of tires and rims. If you're uncertain of what to look for, ask a trusted retailer. For additional information, read about how to shop for tires, then browse Snap Finance's list of wheel and tire partners to find a retailer near you.
Snap can help
If less-than-perfect credit is keeping you from getting what you need now, Snap Finance can help. Snap-branded products include bank installment loans, retail installment contracts, and lease-to-own financing for all credit types.¹
Learn how Snap can help you shop now and pay later.
Snap-branded product offering includes retail installment contracts, bank installment loans, and lease-to-own financing. Talk with your local Snap sales representative for more detail on which product qualifies at your store location.
Some restrictions on leasable auto parts and services may apply. See merchants for restrictions. Snap lease is not available at auto-related merchant locations in some states.
¹While no credit history is required, Snap obtains information from consumer reporting agencies in connection with submitted applications. Not all applicants are approved.
The content of this article is for informational purposes only and should not be construed as personalized legal, financial, or other advice. This article represents paid promotional material provided by or on behalf of Snap Finance, LLC, or its affiliates.