Customer financing 101: How to offer financing to customers
Are you considering offering financing to your customers but not sure where to begin? Getting familiar with the basics is the first step to increasing revenue while making it easier for your customers get what they need.
Here are the basics of offering third-party financing.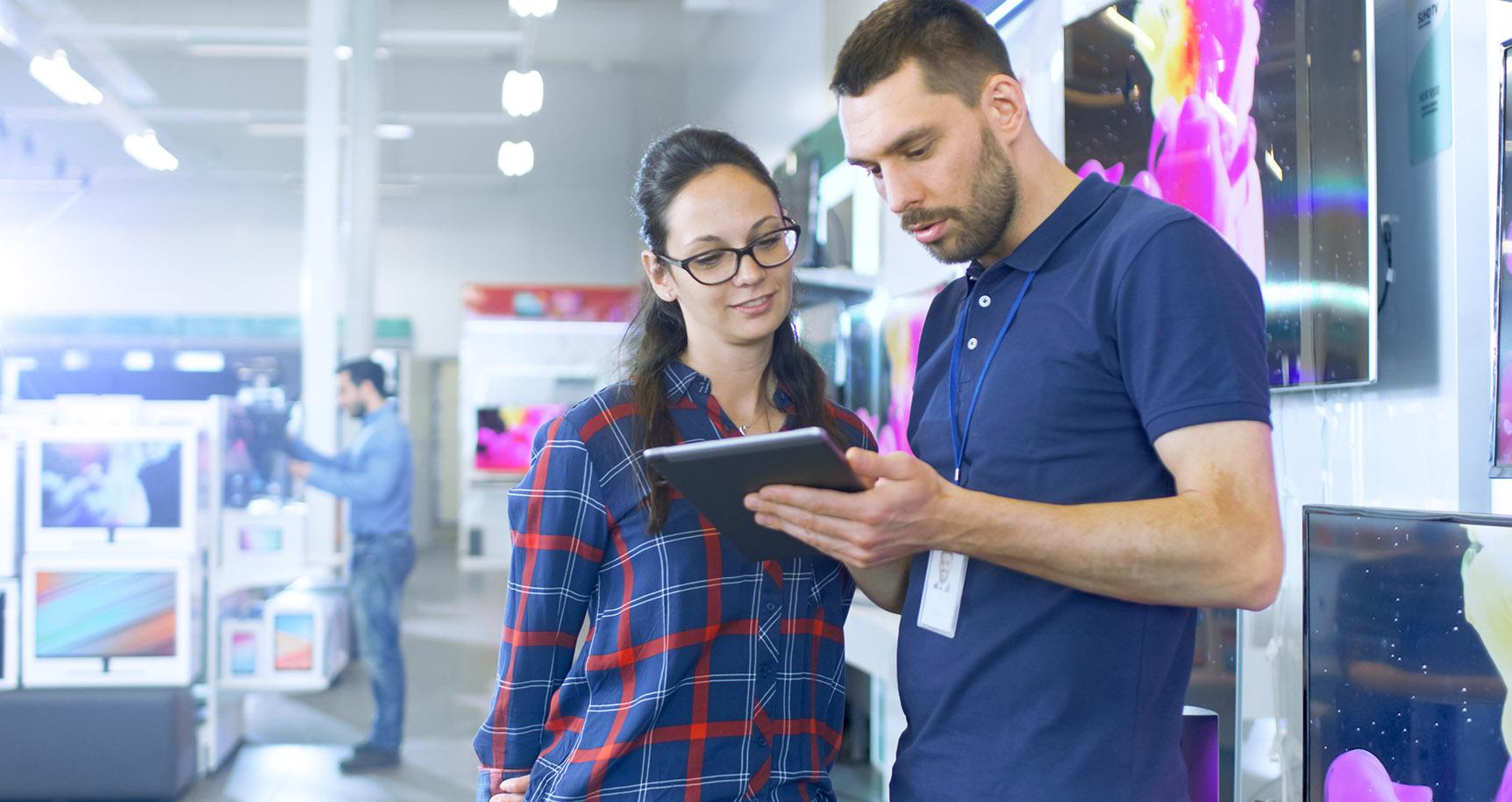 What is third-party financing?
This is an arrangement where a financing provider either loans a customer the amount they need to cover their purchase or pays for it on their behalf. The customer then makes payments over time to that provider until what they owe has been paid in full or the terms of their agreement have been satisfied.
While larger retailers sometimes work with banks to establish their own in-store financing programs, that isn't always an option for small businesses. That's where third-party financing providers come in. You can partner with an established provider to give your customers more convenient payment options. This strategy has proven profitable for many small business owners.
How does third-party financing work?
These steps may vary depending on the provider you work with, but this typically how it works.
A customer is ready to check out and wants to use your financing option.
They apply, online or in-store, using their smartphone or an in-store computer.
If they're approved, the provider informs them of their maximum amount along with checkout instructions.
The customer completes their transaction with an in-store representative and takes home the financed merchandise.
The customer makes regular payments over time to the financing provider until their account is paid in full.
Types of third-party financing
Primary financing covers traditional loans, credit cards, and other financing options that rely mainly on customers' credit scores to determine whether they're approved or not. Primary financing providers collect interest on loaned amounts. Interest rates are usually lower for those with good to excellent credit, who are called prime borrowers. Those with fair to bad credit or no credit (subprime borrowers) will have difficulty qualifying for primary financing.
Secondary financing includes lease-to-own and installment loan options that are open to all credit types. Lease-to-own financing providers, such as Snap Finance, consider more than just customers' credit scores when making approval decisions. Check out our Guide to Financing With Bad Credit to learn more about secondary financing and how lease-to-own works.
Benefits of offering financing
Offering ways to pay over time offers several benefits for businesses.
Increased order values
When businesses offer financing, customers have more purchasing power. And bigger orders mean more bottom-line revenue for your business. A customer with financing in hand feels more confident buying exactly what they want instead of settling for less.
Gain customers and close more sales
Every salesperson can remember a time they lost a sale because the cost was a deal breaker for the customer. Offering financing is an easy way to save those sales and boost your overall business. A customer who can't afford a large single payment may still be able to make smaller payments over time.
Upfront payments
When you work with a third-party financing provider, they'll pay you the full price of the item and then collect payments directly from the customer. That limits your risk and increases your cash flow. Financing providers pay the business when a customer finances a purchase or takes delivery of the merchandise. That leaves you with more time and energy to focus on your customers and your business's success.
Other considerations when choosing a third-party financing partner
Not all financing providers are the same. Some will meet your small business needs better than others. What providers charge businesses – if they charge – varies. Be sure to understand the details of how a financing company works before signing a contract.
The provider should also offer robust training and support beyond onboarding.
Here are questions to ask when evaluating a financing provider for your small business:
Is there a required minimum sales threshold per month?
Are long-term contracts needed?
Is there a simple application and approval process for customers?
Are there hardware or equipment requirements?
What happens if customers miss payments?
In addition, it's also smart to ask how long a potential financing firm has been in business and how many small businesses they've worked with.
Consider the interest rates or fees they charge customers and how well the provider would meet your customers' needs, and if most will qualify for the type of financing they provide. 
Snap Finance can help you help more customers
As a retailer, it's important to understand your customers' needs and financial situations. Providing lease-to-own financing can help more customers get what they need while boosting your business.
Snap Finance partners with merchants to offer lease-to-own financing to help your customers, including those with subprime credit, shop now and pay later.¹ Snap works with the customer to ensure a positive repayment experience and drive repeat customers to your store.
Discover how Snap's in-store and online solutions can support your business growth. Learn more.
-----------------------------
The advertised service is a lease-to-own agreement provided by Snap RTO LLC. Lease-to-own financing is not available to residents of Minnesota, New Jersey and Wisconsin
¹While no credit history is required, Snap obtains information from consumer reporting agencies in connection with the lease-to-own application. Not all applicants are approved.
The content of this article is for informational purposes only and should not be construed as personalized legal, financial, or other advice. This article represents paid promotional material provided by or on behalf of Snap Finance, LLC, or its affiliates.