We put our people first
We believe in working hard and having fun, which is why we offer generous time-off policies and are continually exploring innovative and flexible ways for working while staying connected to each other.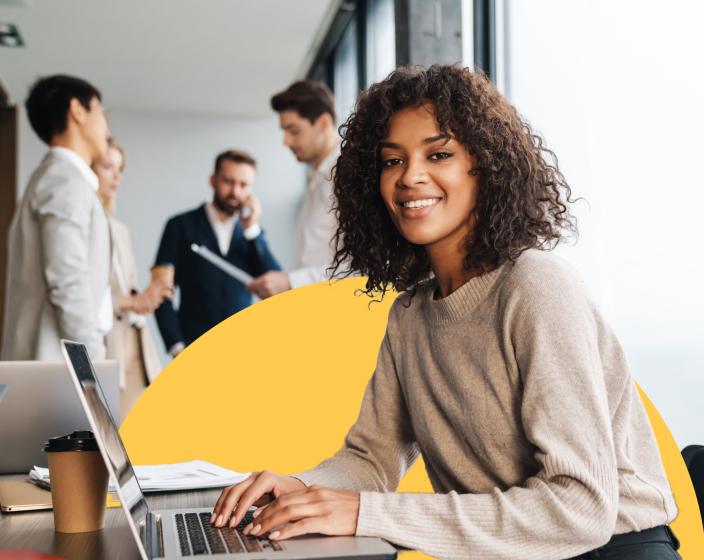 Perks of Snap

Competitive healthcare coverage including voluntary legal and pet insurance

Career growth and development
Access to mental health and wellness resources

401(k) company match

Paid leave for all new parents

Flexible paid time off to rest and recharge

Employee Assistance Program

Company-paid volunteer time to do good in your community
Growing with Snap
Personal and professional developments are paramount to us. Snap is invested in every team member's career trajectory with internal mobility being the key to our approach to developing talent.
We draw on the diversity and life experiences of our team members to create a positive environment where everyone can bring their authentic self to work.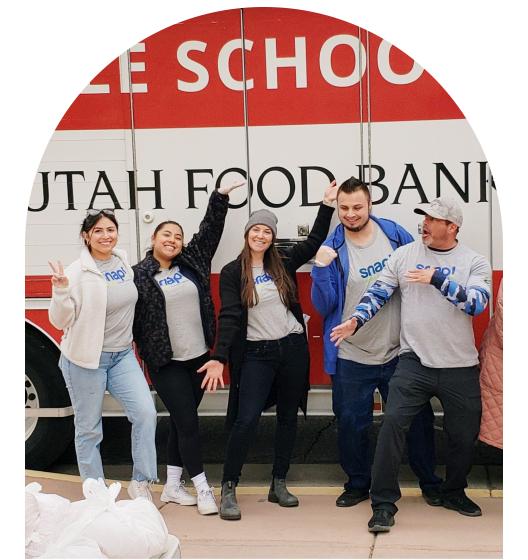 Diversity, Equity & Inclusion at Snap
We believe that a diverse team, informed by different backgrounds and perspectives, makes us unstoppable. We are committed to creating a culture of belonging where everyone is empowered to be their best.
From vibrant Employee Resource Groups (ERGs) to building programs that celebrate, educate, and uplift our team, Diversity, Equity and Inclusion (DEI) is woven into the work we do.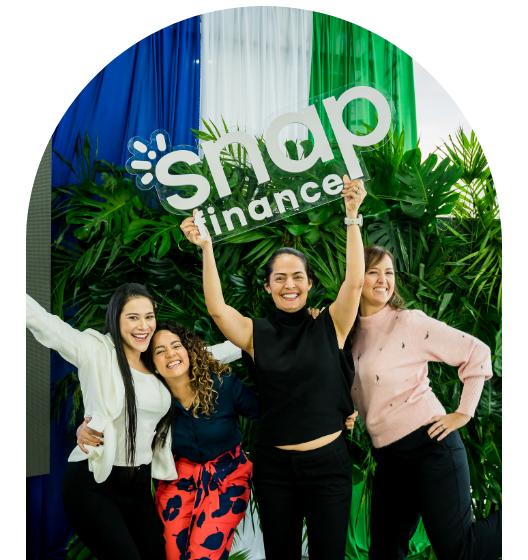 ERGs at Snap
Our Employee Resource Groups (ERGs), including Snap Serve, Snap Pride, and EmpowHER, are part of our efforts to celebrate Snap's diversity, encourage inclusion, and enhance employee engagement for all team members.
Together, we are making connections and raising awareness of important issues to positively impact our team members, our partners, and our communities.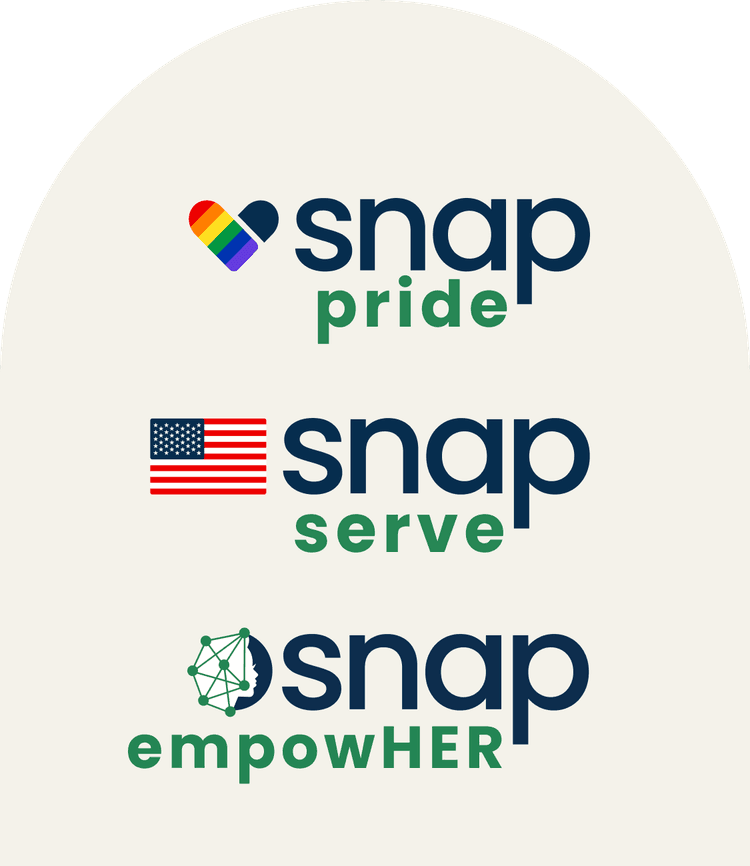 World-class employee experiences

Marketing
"Innovation and creativity are an important part of our success, and I'm exited to be a part of it."

Customer care
"We have a program to help give back and that's truly why I love it here. Snap Cares helps the community with volunteer work, Employee Resource Groups, and charitable giving. I am honored to be a part of Snap."

Client Success
"My motto is love what you and do what you love - and I do just that at Snap Finance. I've been working at Snap for many years, and I've never said I don't feel like working today. Every day is different, exciting, challenging, and most of all fun! "

Mauricio Castillo Chavarria
Technology
"Snap's culture is a combination of two things: embracing ongoing, fast-paced challenges and being surrounded by hard-working, friendly, and kind human beings. Snap is definitely a positive milestone in my career and life."