How online credit financing works
Many financial technology companies offer lending or lease options online. The process is often quick and easy and allows you to borrow funds without ever having to step inside a bank.
Online financing options vary but typically have the following qualities:
No in-person interaction
As the name indicates, the online financing process will be done without face-to-face contact with a banker or customer service representative. This means any questions or concerns you may have will need to be addressed online or over the phone.
Quick applications and approvals
Many online lenders prioritize creating streamlined and automated systems that help expedite the application and approval process.
No collateral required
Most online lending is unsecured, meaning you can get approved without collateral.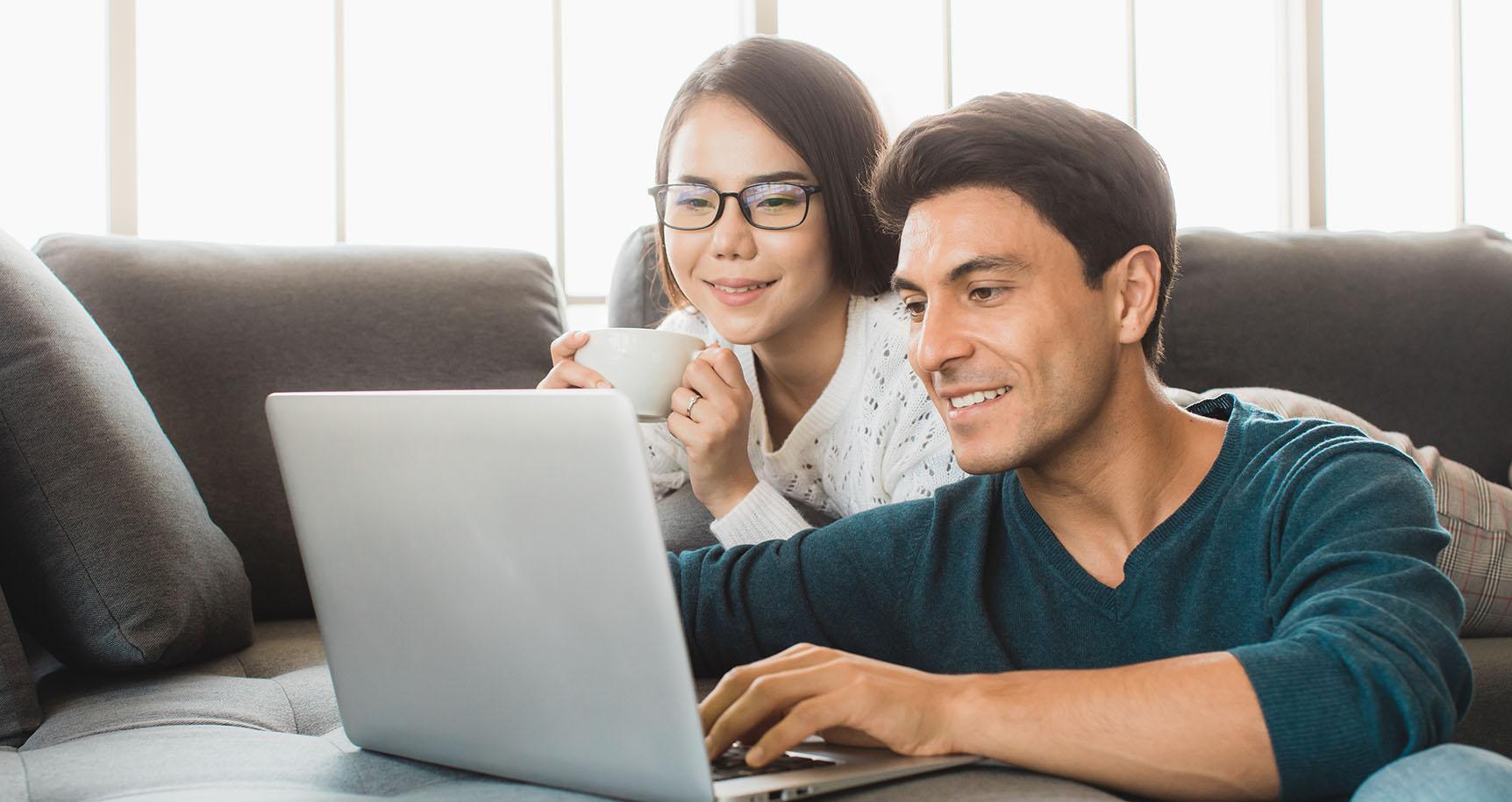 Types of online financing
As with traditional, in-person financing, there are a variety of factors to consider. That's why familiarizing yourself with the different types of online financing options available can help you determine which is right for you. Here are some of the most common types.
Personal loans
Using an online lender is often the fastest way to get a personal loan. Some loans are even approved and funded within a day or two. Most online lenders also let you prequalify and view your rate and term before officially applying. The pre-qualification process involves a soft credit check, so you can search and compare loans from multiple lenders without impacting your credit. Keep in mind that if your credit score is subprime or below, your rates will likely be higher or you may have a hard time getting approved.
Title loans 
Online title loans allow you to borrow money while using your car as collateral to secure the loan. The vehicle title is given to the lender until the loan is paid in full, and you continue to drive your car while you pay it off. Securing this loan online can make the process more convenient. You can also set up an account electronically to check your balance and make payments. Some online title loans may require a credit check.
Online title loans may seem great if you need cash fast. However, the cost of these loans often includes an annual percentage rate of around 300%. Plus, if you default, the lender can seize your car.
Payday loans
A payday loan (also called a cash advance loan or deferred deposit loan) is a short-term loan for a small amount, typically $500 or less. It's usually due on your next payday, along with fees. Getting a payday loan online is essentially the same as going to a brick-and-mortar payday lender. These online loans are often approved quickly, and sometimes don't even require a credit check. Funds may be available as soon as the next business day through direct deposit into your bank account.
Payday loans can seem like a lifesaver if you need cash fast. But borrowers can get stuck in a cycle of debt due to not being able to pay the high fees in addition to the initial loan amount. It's common for payday loan fees to range from $10 to $30 for every $100 borrowed. So if you take out a four-week payday loan for $400, and the lender charges $20 in fees for every $100 borrowed, you'll end up paying $480 altogether. That equates to an annual percentage rate of more than 260%.
Lease-to-own
Lease-to-own financing is not credit or a loan. Instead, a lease-to-own finance provider purchases your chosen merchandise from the retailer and leases it to you. You can use and enjoy your merchandise while making lease payments over time. Once the terms of the lease are fulfilled, you obtain complete ownership. The process, from applying to shopping, can often be done online.
Lease-to-own financing is generally available to all credit types, which makes it a good option for those who may have difficulty securing traditional financing.
Online financing through Snap Finance
If you have less-than-ideal credit and are in need of new appliances, furniture, electronics, or other merchandise, Snap can help. Our easy lease-to-own financing is available for all credit types.¹ You could quickly get approved to shop online or in-store now and then make budget-friendly payments over time.
 ------------------
The advertised service is a lease-to-own agreement provided by Snap RTO LLC. Lease-to-own financing is not available to residents of Minnesota, New Jersey and Wisconsin. 
¹While no credit history is required, Snap obtains information from consumer reporting agencies in connection with the lease-to-own application. Not all applicants are approved.
The content of this article is for informational purposes only and should not be construed as personalized legal, financial, or other advice. This article represents paid promotional material provided by or on behalf of Snap Finance, LLC, or its affiliates.