Four things retailers should know about financial insecurity in America: What consumers' money worries mean for your business
Money worries keep a lot of us up at night. Making ends meet, saving for retirement, coping with rising healthcare costs, and paying off debt are just a few of the financial obstacles consumers face.  
According to a 2022 study, 65% of Americans said money is a significant source of stress – the highest percentage since 2015.  For many, especially lower- and middle-income families, the COVID-19 pandemic only added to that stress. Rising income inequality and limited opportunities for higher paying jobs means millions of working families are facing a slower economic recovery from the pandemic, according to the Population Reference Bureau.
Helping customers from every financial background begins by understanding their economic realities and stressors. In a changing economy, here are four things you should know about financial insecurity in America.  
1. It's difficult for people with subprime credit scores to secure financing
More than a third of U.S. consumers have a subprime credit score, according Experian.  What lenders consider subprime varies, but a FICO score below 670 can be a roadblock to securing traditional financing.
Having a subprime credit score is considered a relatively high credit risk for a lender, which is why many of these consumers struggle to secure new loans, credit cards, and/or other financing. And when they do get approved for lines of credit, they're often subject to extra fees and costlier interest amounts than their prime counterparts.
Consumers with less-than-ideal credit likely make up a significant portion of your potential customer base – a group you may be overlooking. Offering this underserved group an alternative to traditional financing helps them get what they need while potentially increasing your average order value and opening new revenue streams for your business.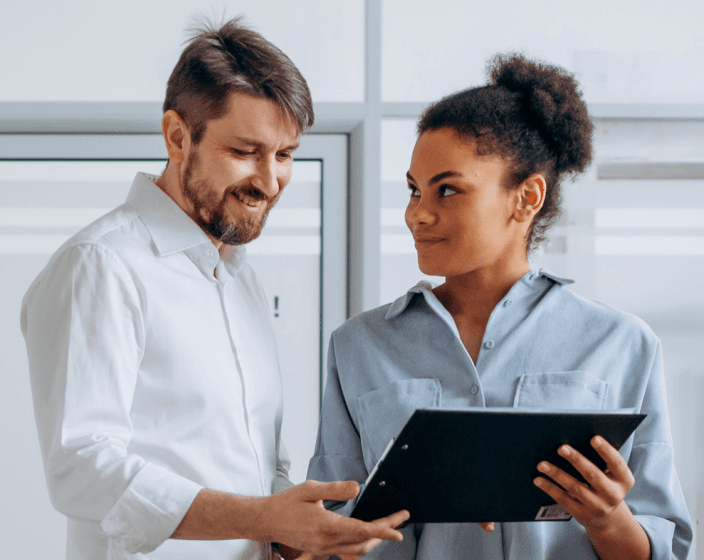 2. Most people don't feel financially secure
Only 34% of Americans identified themselves as being very financially healthy, according to the 2022 Personal Capital Wealth and Wellness Index.  The same study found that personal debt, income and savings, in addition to external factors, such as the state of the economy and the strength of the employment market, can determine individuals' perceptions of financial stability.
Income and consumers' ability to cover expenses impacts financial health. Unfortunately, many Americans are in a shaky position when they experience unexpected expenses or a sudden loss of income. According to the Federal Reserve, only 32% of U.S. adults would not be able to cover a $400 emergency using cash, savings, or a credit card they could quickly pay off.
The report also found that 14% would cover a $400 emergency by putting it on a credit card and paying it off over time. But what if that's not an option? For consumers with less-than-ideal credit, many will likely do without. Offering alternative financing can help more customers get what they need while generating more sales for your business.
3. Many consumers struggle to save money
In 2022, 42% of American adults had less than $1,000 in savings, and 25 million American had no savings at all. Millennials and Gen Z consumers were among those whose savings took the biggest hit during the pandemic, and millennials were more likely than other age groups to owe more in credit card debt than what's in their savings, according to a 2022 Bankrate survey.
Savings can cushion the blow from unexpected expenses. When that's not available, offering options to make payments over time helps customers shop for what they need while opening new revenue streams and increasing average order values for your business.
4. Number of Americans Living Paycheck-to-Paycheck Is Increasing
Living paycheck to paycheck means that most of an individual's income goes to paying monthly expenses and bills. Among U.S. consumers, 62% of consumers earning between $50,000 and $100,000 live paycheck to paycheck, increasing from 57% in 2021, according to a study by PYMNTS and LendingClub.
Younger generations are especially impacted: 70% of millennials and 65% of Gen Z consumers live paycheck to paycheck, according to the same study. 
"Being employed is no longer enough for the everyday American," Annuj Nayar, LendingClub's financial health advisor, told CNBC. "Wage growth has been inadequate, leaving more consumers than ever with little to nothing left over after managing monthly expenses.
In this environment, many customers may need payment options beyond traditional financing – options that help them quickly get what they need quickly with as minimal disruption to their budgets as possible.
Snap Finance Can Help You Help Customers With Subprime Credit
Consumers who are financially insecure often need access to your goods and services through reliable financing options.
Snap Finance offers lending and lease-to-own financing options that enable your customers with subprime credit to make budget-friendly payments over time. Snap bases approval decisions on more than a consumer's credit score. That helps you help more customers, no matter their financial background, so they can get more of what they need and want.¹ Then, Snap works with the customer to ensure a positive repayment experience and drive repeat customers to your store.
Discover how Snap's in-store and online solutions can support your business growth. Learn more.
Snap-branded product offering includes retail installment contracts, bank installment loans, and lease-to-own financing. Talk with your local Snap sales representative for more detail on which product qualifies at your store location.
¹While no credit history is required, Snap obtains information from consumer reporting agencies in connection with submitted applications. Not all applicants are approved.
The content of this article is for informational purposes only and should not be construed as personalized legal, financial, or other advice. This article represents paid promotional material provided by or on behalf of Snap Finance, LLC, or its affiliates.