Four Things to Know About Lease-Purchase, Rent-to-Own, or Lease-to-Own Agreements
Sometimes the purchase of big-ticket items, such as furniture, computers, or appliances, doesn't fit into your budget or timeline. One possible option is a lease-purchase agreement, also known as a lease-to-own or rent-to-own agreement.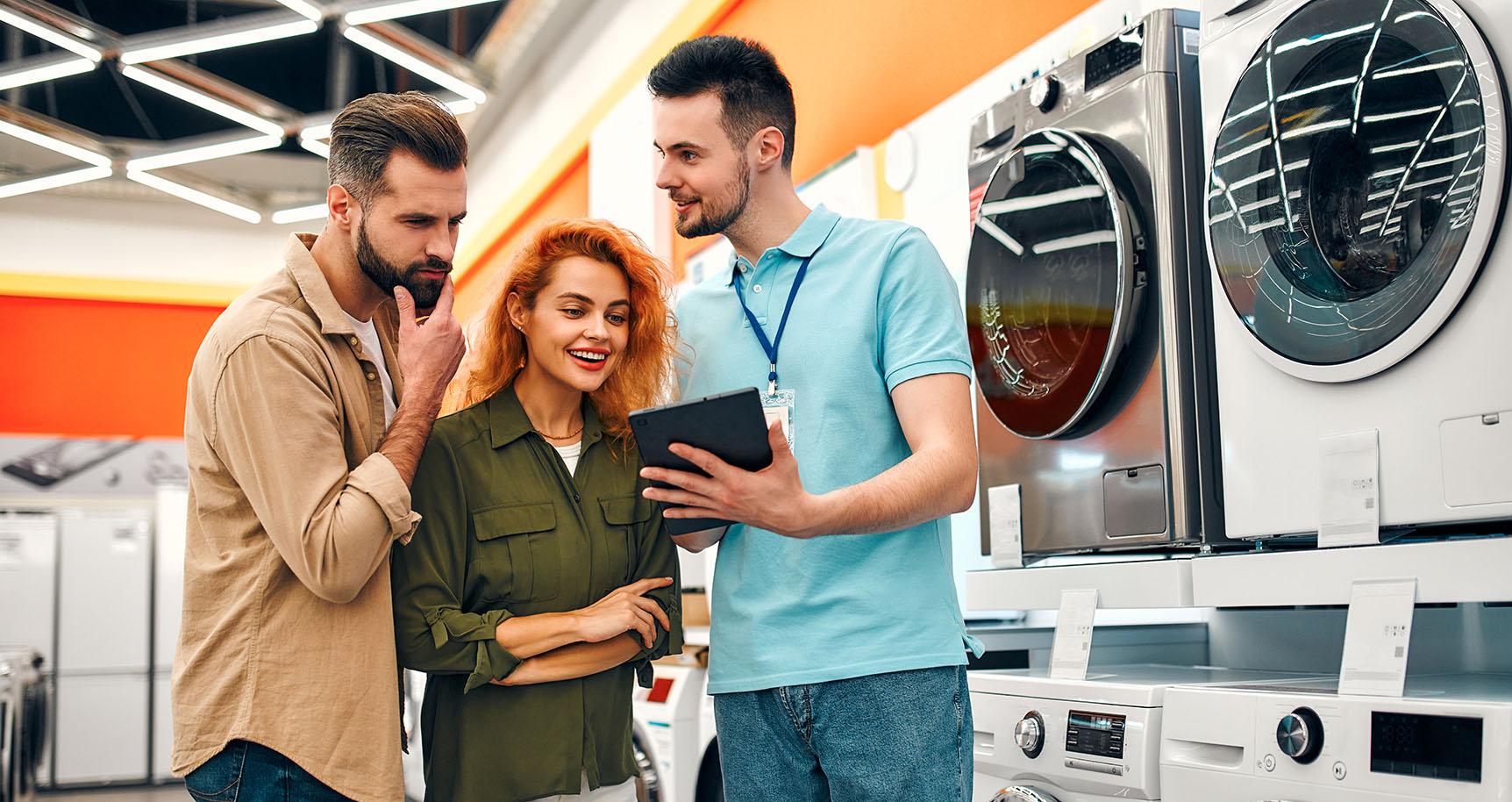 1. What is a lease-purchase agreement?
A lease-purchase agreement (lease-to-own financing) is typically available on durable goods, such as furniture, mattresses, and tires. It is not credit or a loan. Instead, a lease-to-own finance company, such as Snap Finance, purchases the merchandise from the retailer, and then leases the merchandise to the customer. The customer takes the merchandise home and makes lease payments over time until they've made the payments necessary to obtain ownership.
Lease-to-own or rent-to-own are opportunities to rent merchandise without the commitment of buying. This type of financing is typically more accessible to those who have bad credit or no credit, compared to traditional financing.
2. How does a lease purchase work?
In a lease-purchase, lease-to-own, or rent-to-own agreement, you agree to a weekly, biweekly, or monthly payment plan for the merchandise. You agree to make each payment as it comes due. Under the terms of the agreement, you can end the relationship by surrendering the merchandise, and if you continue making payments, you can buy out the lease early. Refer to your specific agreement for information on costs, any additional charges, and how to surrender merchandise.
Merchandise is generally available immediately or quickly delivered, making it a convenient option for household items, such as appliances, that are hard to live without.
3. What are the main parts of a lease purchase or lease-to-own agreement?
While there is some flexibility, these are standard elements of most lease-purchase or lease-to-own agreements.
Parties of the agreement. There are two main parties in a lease-agreement, which is a contract where one party, called the lessor, provides an asset for use by the other party, referred to as the lessee.  
Total cost. In most lease agreements, you pay the retail price (the price on the tag) plus sales tax, processing fees, and any applicable cost of lease. Refer to your specific agreement for specific information regarding how your costs will be figured.
Cost of lease. This is the charge for leasing the merchandise. Sometimes called a "factor rate" on your lease-agreement, it is figured as a percentage of the total cost of the leased merchandise.
Cash price. This is the price a shop or business normally charges for an item, usually the price listed on a merchandise tag in a store. 
Lease terms and conditions. These important disclosures list all the details you need to know about the agreement. It is important to read and understand the terms and conditions before you sign it.
Late payments. Each lease is different, so be sure you understand the language around late lease payments. There may be penalties or additional costs for a late or missed payment, or you could lose your item.
Grace period. Some lease agreements include a grace period, which is a set length of time after the due date when you can make a payment without penalty. Refer to your specific agreement for information on any grace period provided.
4. What are the benefits of a lease purchase?
There are benefits to a lease-purchase or lease-to-own agreement, including:
No credit needed – Lease-purchase agreements are generally available to all credit types, which could make it easier to get what you need with no credit or bad credit.
No waiting – Get what you need right away, without paying for the entire cost up front.
Payment plans that fit individual budgets – There may be flexibility in the length of your agreement and how often payments are scheduled, such as weekly, biweekly, or monthly payment plans.
When looking at leasing options, it's important that you feel comfortable with the terms of the contract. Make sure you get answers to any questions you have before you sign any agreement.
Get what you need with Snap Finance
Snap knows that traditional financing isn't available to everyone. We offer lease-to-own financing for all credit types¹ so more customers can get what they need now and pay later. Apply in-store or online and get a decision in seconds.
If less-than-perfect credit is keeping you from getting what you need now, Snap can help.
----------
The advertised service is a lease-to-own agreement provided by Snap RTO LLC. Lease-to-own financing is not available to residents of Minnesota, New Jersey and Wisconsin.
¹While no credit history is required, Snap obtains information from consumer reporting agencies in connection with the lease-to-own application. Not all applicants are approved.
The content of this article is for informational purposes only and should not be construed as personalized legal, financial, or other advice. This article represents paid promotional material provided by or on behalf of Snap Finance, LLC, or its affiliates.